Candy Baby Slot Review & Free Demo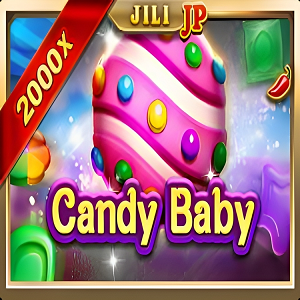 Candy Baby Slot is a 4x4x4x4 layout slot game by Jili. Spin to win on max payout x2000 with 97% RTP and low game volatility. Read our review and play demo game. Candy Baby Slot Game by JILI Games is a delectable journey into the world of online slot machines, offering a delightful combination of vibrant visuals, exciting gameplay, and the opportunity to win big.
As players embark on this sugary adventure, they will be captivated by the game's charming symbols, including candies and sweets, all set against a backdrop of enticing features. The colorful design and enticing graphics add a sense of fun and excitement to the gaming experience, making Candy Baby a must-try for slot enthusiasts.
With enticing features such as the Lucky Wheel, Bonus Game, and Free Spins, players have the chance to trigger remarkable rewards, enhancing the thrill of each spin. The game's increasing field size and the potential for a 2000X Max Bonus make Candy Baby a compelling choice for those looking to satisfy their sweet tooth while enjoying the excitement of online slots.
Free Demo: Candy Baby Slot
Candy Baby Slot Details & RTP
Software
JILI
Type
Video Slots
RTP
97%
Max Payout
x 2000
Min Coins Size
1
Max Coins Size
2000
How to Play Candy Baby Slot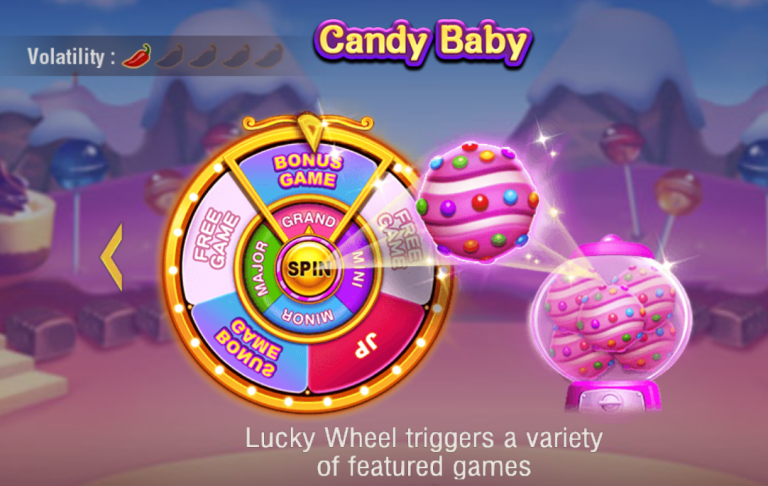 To play Candy Baby Slot, you should understanding the game mechanics, placing your bet & paylines, and spinning the reels. Refer to our guide below to learn the knowledge of playing Candy Baby Slot!
1.Understanding the Game Mechanics
Candy Baby Slot Machine offers a unique gaming experience where you can unlock bonus features and jackpots by collecting special symbols. The game's playing field can expand to a generous 7×6 grid, providing ample opportunities for a Mega Win. Here's how the game mechanics work:
Random Candy Allocation: The game randomly allocates candies according to the layout of each level. You need to match a specified number of candies of the same color to clear them and earn scores.
Clearing Special Candies: If special candies appear, they are cleared first. The payout calculation will not begin until no special candies are left.
Continuous Matching: When candies are cleared, new ones will drop from the top of the grid for more matches. This continues until no match is possible, at which point the round ends.
Minimum Match Criteria: The minimum match criteria vary for each level. For level 1, you need to match 4 candies of the same color. For level 2, it's 5 candies, and for level 3, it's 6 candies.
Upgrading the Board: Collect 10 candies to upgrade the game board to the next level. On level 3, collecting 10 candies returns the board back to level 1.
Lucky Wheel: Always trigger the Lucky Wheel when the board upgrades. It provides opportunities for exciting rewards.
2.Placing Your Bet and Paylines
Before diving into the gameplay, it's crucial to understand how to set your bet and paylines for Candy Baby Slot Machine. Here are the key aspects to consider:
Paytable
The paytable in Candy Baby provides valuable information about the game's symbols and their respective payouts. Familiarize yourself with the paytable to know which symbols yield the most rewarding results.
System Settings
Candy Baby allows players to customize their gaming experience through system settings. Adjusting these settings can enhance your gameplay, so be sure to explore and configure them to your preferences.
Bet Adjustment
Carefully select your bet size based on your gaming strategy and budget. Adjusting your bet is a pivotal decision that can impact your overall experience and potential winnings.
Autoplay
Candy Baby offers an autoplay feature, which can streamline the gameplay for those looking for a more automated experience. Learn how to set the autoplay feature according to your preferences.
Spinning the Reels
Once you've configured your bet, paylines, and system settings, it's time to start spinning the reels. Candy Baby Slot Machine provides an exciting gaming experience where you match colorful candies to clear them and earn scores.
As you progress through the levels, the criteria for matching candies may vary. Keep an eye on the level-specific requirements and aim for optimal matches to secure your winnings.
Remember, each level you achieve unlocks the Lucky Wheel, a vital element of Candy Baby's gameplay. Winning in Candy Baby is determined by the product of your total bet and the odds associated with the candies you collect.
Game Features of Candy Baby Slot
The game features of Candy Baby Slot are interesting, included slot theme, wild, scatter free game, and more. Without further ado, let's dive in and see each of them below!
1.Slot Theme
Candy Baby Slot Machine presents players with a visually appealing and high-quality design.
The game's theme revolves around sweet treats and candies, creating a delightful and engaging atmosphere.
The game's symbols include colorful candies in different shapes, such as circles, triangles, diamonds, hearts, and stars.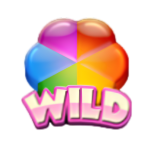 2.Wild
One of the key features in Candy Baby Slot is the Wild symbol. When the Lucky Wheel stops on "BONUS GAME," the colors of all candies on the reels are randomly changed to the same color, and they all become Wild.
This Wild feature increases the elimination rate, helping players create more winning combinations.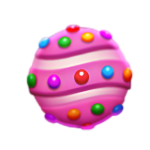 3.Scatter Free Game
Free Game: If the Lucky Wheel stops on "FREE GAME," it activates 10 free games with a payout ratio ranging from X2 to X5. This provides players with an opportunity to win free rounds and increase their winnings with multipliers.
4.Other Features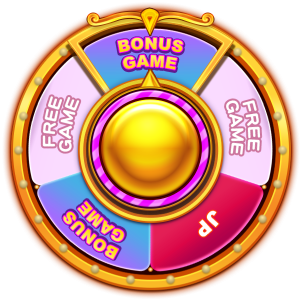 Lucky Wheel
The Lucky Wheel is a central feature in Candy Baby Slot. It has a chance to be activated whenever players collect each candy. This wheel can trigger various big rewards, such as Free Games, Candy Rush, Jackpots (JP), and other exciting payouts. It offers a 100% chance of being triggered, making it a key element in the game.
Bonus Game (Candy Rush)
When the Lucky Wheel stops on "Candy Rush," it transforms "candies of a random color" on the board into Wilds. This transformation significantly increases the chances of forming matches, leading to potentially higher payouts. Players can get 2 to 5 transformations at random each time this feature is triggered.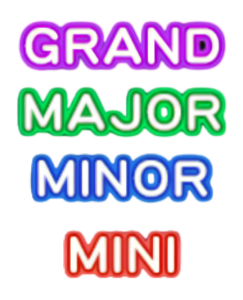 Jackpots (JP)
When the Lucky Wheel stops on the corresponding Jackpot section, players have the chance to win the prize accumulated so far. This adds an element of excitement and the potential for significant rewards.
Board Upgrade
As players progress in the game, they collect candies that appear on the board at random or via drops. Collecting 10 candies upgrades the game board to the next level. On level 3, collecting 10 candies returns the board back to level 1. Each time the board upgrades, the Lucky Wheel is always triggered.
Candy Baby Slot Game provides a variety of engaging features that can lead to big wins, including Wilds, Scatter Free Games, and the opportunity to trigger the Lucky Wheel for additional rewards. The sweet and colorful candy-themed design enhances the overall gaming experience, making it enjoyable for players looking for both fun and excitement.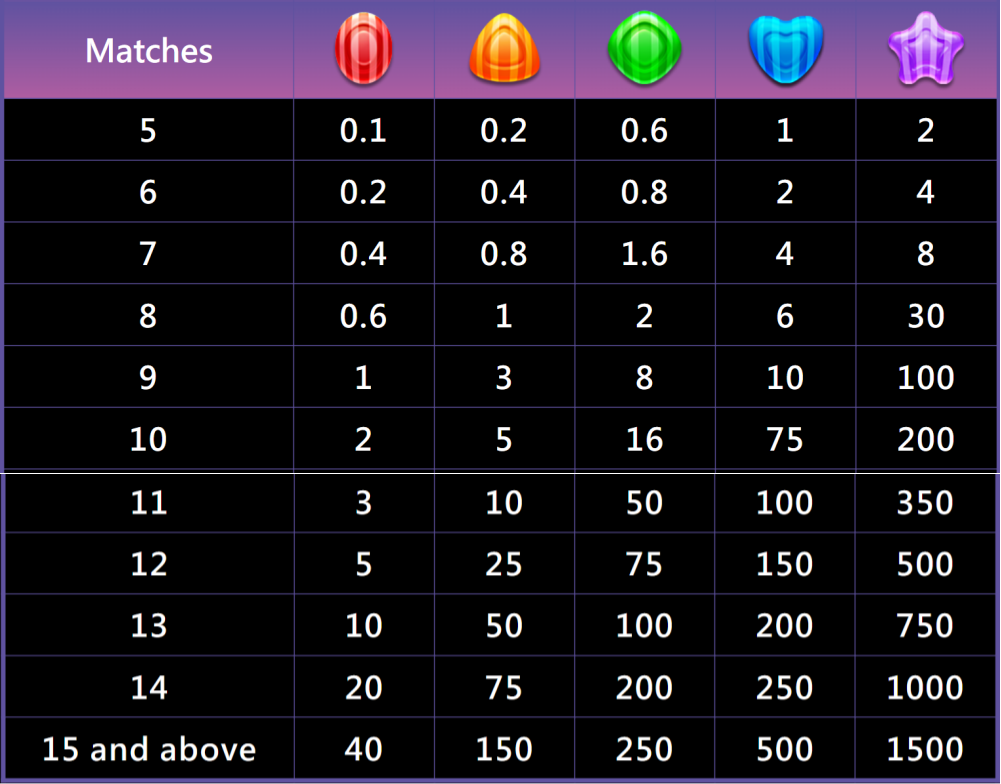 Tips & Tricks To Win Candy Baby Slot
You can win at Candy Baby Slot by following our simple 5 tips below, included udnerstand the game mechanics, study the paytable, adjsut your betting strategy, utilize special features, and be mindful of board upgrades.
1. Understand the Game Mechanics:
Familiarize yourself with how candies are allocated on the grid.
Learn the minimum match criteria for different levels (e.g., 4 for level 1, 5 for level 2, and 6 for level 3).
Know how to trigger the Lucky Wheel, which is crucial for winning big.
2. Study the Paytable:
Examine the paytable for each level (4×4, 5×5, and 6×6) to understand the payout structure.
Identify the payout odds for different numbers of matches.
3. Adjust Your Betting Strategy:
Be aware that your total bet influences your potential winnings.
Changing your bet will reset your Collected Candy, so adjust your bets carefully.
4. Utilize Special Features:
Make the most of the Wild feature: When the Lucky Wheel stops on "BONUS GAME," all candies on the reels become Wild, increasing your chances of forming winning combinations.
Activate the Free Game feature when the Lucky Wheel stops on "FREE GAME." It provides you with 10 free rounds and the opportunity for multipliers.
Trigger the Lucky Wheel consistently when the board upgrades to maximize your chances of winning special rewards.
5. Be Mindful of Board Upgrades:
Collect candies on the board to progress to higher levels.
On level 3, collecting 10 candies returns the board to level 1. Manage your board upgrades wisely.
Best Casino to play Candy Baby Slot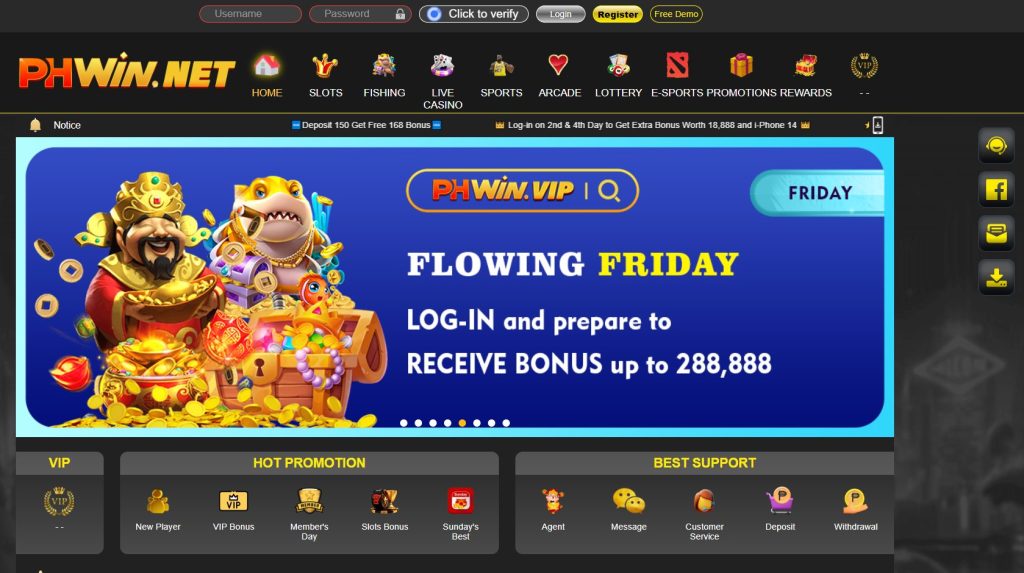 Best Casino to play Candy Baby Slot is Phwin. For an exciting gaming experience with Candy Baby Slot Game, we recommend trying your luck at Phwin77 Casino. This renowned online casino offers a wide selection of slot games, including Candy Baby, providing players with a sweet and colorful gaming adventure.
With its user-friendly interface, seamless gameplay, and enticing bonuses, Phwin77 Casino is an excellent platform to enjoy this delightful slot game. As you spin the reels of Candy Baby, you'll have the chance to trigger various features like the Lucky Wheel, Bonus Game, and Free Spins, all leading to fantastic rewards and thrilling gameplay.
Phwin77 Casino provides a safe and secure environment for players to enjoy their favorite slot games, ensuring a fair and transparent gaming experience. Whether you're a newcomer or a seasoned player, Candy Baby at Phwin77 Casino offers endless fun and the potential to score some impressive wins.
In conclusion, Candy Baby Slot Game offers a sweet escape for players seeking an entertaining and rewarding slot machine experience. From understanding its mechanics to exploring its game features and learning how to win, Candy Baby is a treat for both newcomers and experienced players.
With its colorful design and enticing rewards, it's a game that captivates and satisfies, ensuring hours of fun. So, whether you're just starting your Candy Baby adventure or you're a seasoned player, this game offers something for everyone, making it a delightful choice for those who appreciate both the fun and potential rewards of online slots.
Top Casino Bonus for Candy Baby Slot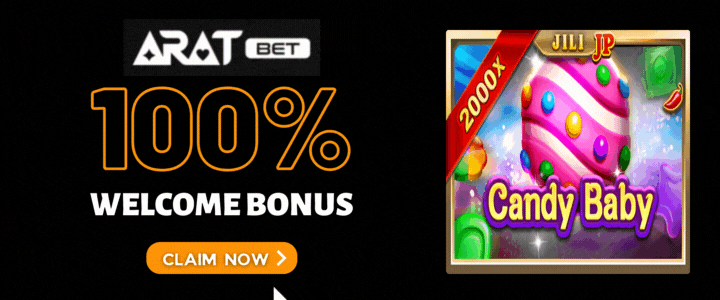 Frequently Asked Questions (FAQs)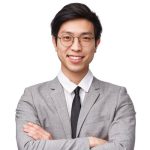 Blog Manager at Phwin Online Casino
As the Blog Manager at Phwin Online Casino, a prominent player in the Philippines' online casino scene, Steven has carved a niche for himself by seamlessly blending his profound understanding of the industry with his creative flair for content management.
Steven's journey in the world of online casinos has been marked by his commitment to delivering accurate and relevant information to the casino's community. His thoughtful approach to content curation and his knack for maintaining an interactive online environment have fostered a sense of trust and camaraderie among the casino's patrons.
The information provided in this blog post is for general informational purposes only. The content is not intended to be a substitute for professional advice, guidance, or assistance. Always seek the advice of a qualified expert or professional before making any decisions or taking any actions based on the information provided in this blog post.
By accessing and using this blog post, you agree to be bound by the terms and conditions outlined in this disclaimer. If you do not agree with any part of this disclaimer, please refrain from using the information provided in this blog post.
This disclaimer is subject to change without notice.