Sic Bo at Phwin Casino: Your Ultimate Guide to Winning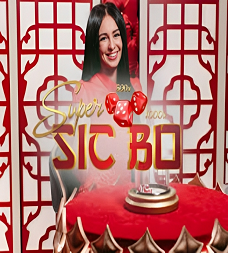 Sic Bo is a live casino games with 97.22% RTP and medium game volatility. Read our review and our expert tips and guide. Let's dive into the ultimate guide to playing Sic Bo, the exciting and ancient Chinese dice game that has captured the attention of casino enthusiasts worldwide.
In this comprehensive guide, we will provide you with everything you need to know about playing Sic Bo, including the game's rules, strategies to increase your chances of winning, and the best places to play Sic Bo online.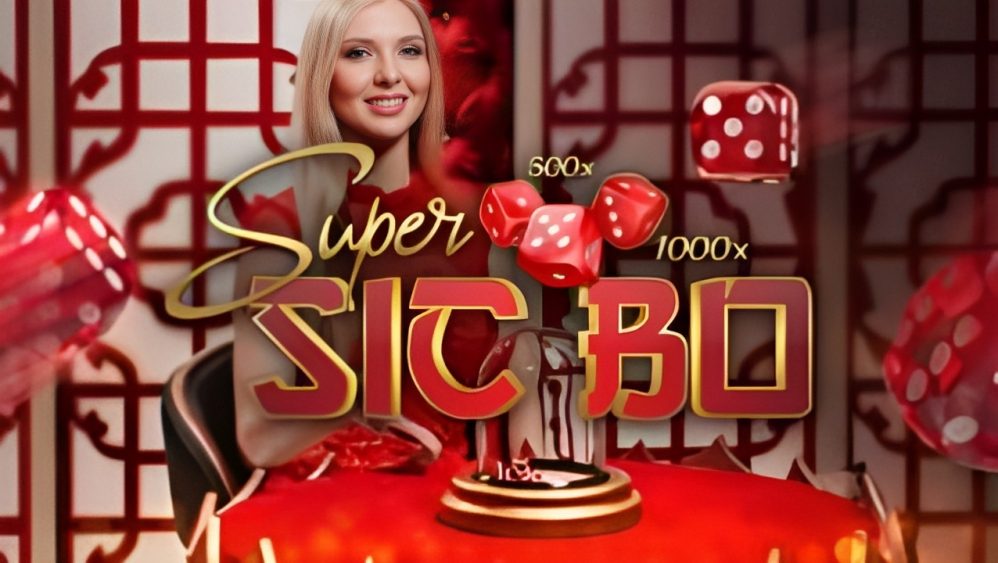 Sic Bo Details & Information
Bet
Pays
Winning
Combinations
Probability
Return
Small, Big
1
105
0.486111
-0.027778
4, 17
60
3
0.013889
-0.152778
5, 16
30
6
0.027778
-0.138889
6, 15
17
10
0.046296
-0.166667
7, 14
12
15
0.069444
-0.097222
8, 13
8
21
0.097222
-0.125
9, 12
6
25
0.115741
-0.189815
10, 11
6
27
0.125000
-0.125000
Triple
180
1
0.004630
-0.162037
Any triple
30
6
0.027778
-0.138889
Double
10
16
0.074074
-0.185185
Domino
5
30
0.138889
-0.166667
Any number
1,2,3
75,15,1
0.421296
-0.078704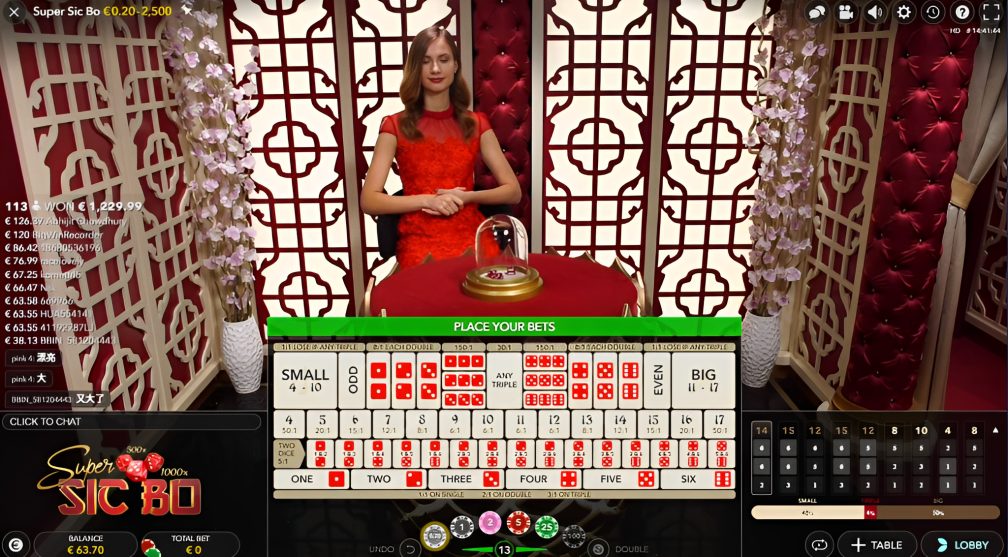 To play Sic Bo, you should place your bets, roll the dice, determine paypouts and void rounds. Refer to our guide below to learn the knowledge of playing Sic Bo!
1.Place Your Bets
Before the timer runs out, choose your desired chip value and place your bets on the different bet grids. You can bet on various outcomes, such as the total points of the three dice, specific combinations, or individual numbers.
2.Roll the Dice
After the betting period ends, the dice are rolled automatically by the machine or a live dealer. The results are determined by the numbers rolled on the three dice.
3.Determine Payouts
Once the dice have stopped rolling, the dealer or the software will calculate the winning bets based on the outcome. The screen will display the winning bets and the corresponding payout odds.
4.Void Rounds
In some cases, if the dice lean on the rim of the dice cup or if the dice points are unreadable due to overlapping, the round will be considered void, and all bets will be refunded. A new round will then begin.
The game features of Sic Bo are interesting, included multiple betting options, realistic gameplay experience, live dealer sic bo and mobile compatibility. Without further ado, let's dive in and see each of them below!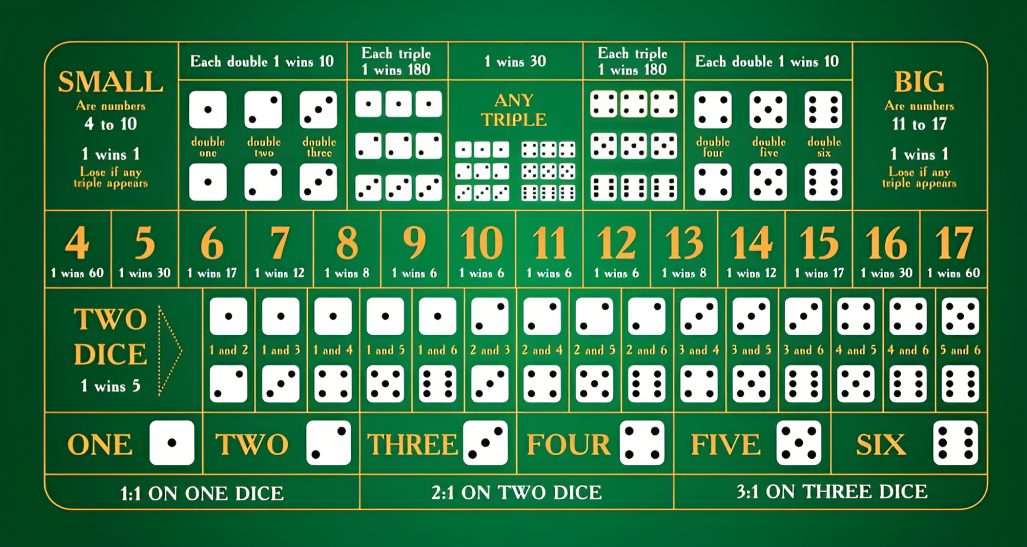 1.Multiple Betting Options
Sic Bo provides a wide range of betting options to cater to different playing styles and risk preferences. You can choose to bet on the total sum of the dice, specific triple numbers, specific combinations, big or small numbers, and more. Each bet has its own payout odds and probability of winning.
2.Realistic Gameplay Experience
Whether you play Sic Bo at a land-based casino or online, the game offers an immersive and realistic experience. Online Sic Bo games often feature high-quality graphics, smooth animations, and sound effects that replicate the atmosphere of a physical casino.
3.Live Dealer Sic Bo
For players seeking an authentic casino experience from the comfort of their homes, live dealer Sic Bo games are the perfect choice. These games are hosted by professional dealers who interact with players in real-time through a live video stream. 
4.Mobile Compatibility
Many online casinos offer mobile versions of their Sic Bo games, allowing you to enjoy the thrill of the game on your smartphone or tablet. Mobile Sic Bo games are optimized for touchscreens and offer the same features and gameplay as their desktop counterparts.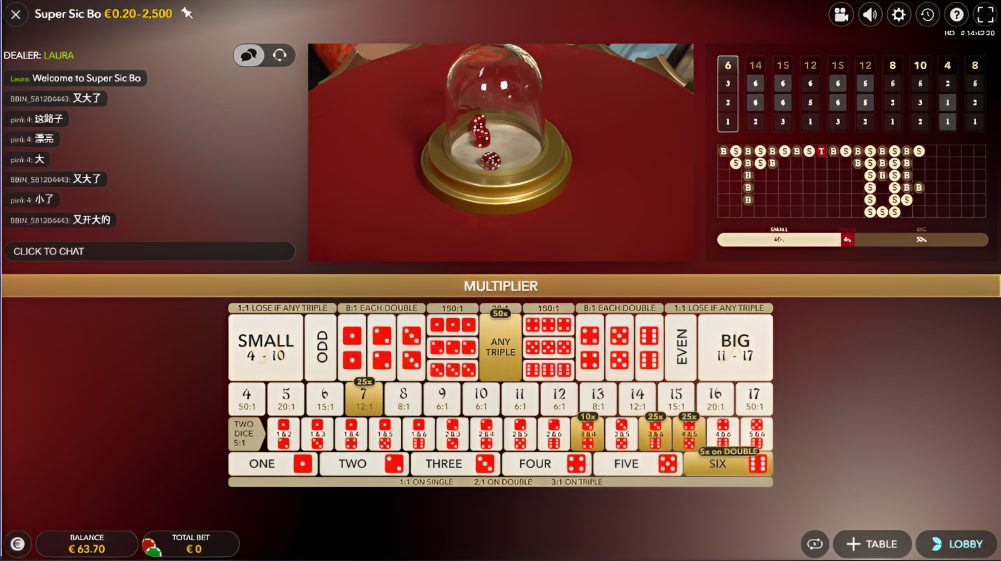 Tips & Tricks To Win Sic Bo
You can win at Sic Bo by following our simple 5 tips below, included bet on small & big, combine bets with number bets, understand payout odds, avoid risky triple number bets and practice bankroll management.
1. Bet on Small or Big
One of the simplest strategies in Sic Bo is to bet on either "Small" or "Big." The Small bet wins if the total sum of the dice is between 4 and 10 (excluding triple numbers), while the Big bet wins if the sum is between 11 and 17 (excluding triple numbers). 
2. Combine Small/Big Bets with Number Bets
To diversify your bets and increase your potential winnings , you can combine your Small/Big bets with number bets. For example, you can place a Small bet and also bet on specific numbers.
This strategy allows you to cover a wider range of outcomes and increases your chances of winning on multiple fronts.
3. Understand Payout Odds and House Edge
It's crucial to familiarize yourself with the payout odds and house edge for each bet in Sic Bo. Different bets have different payout ratios, and understanding these odds can help you make informed decisions.
Additionally, be aware of the house edge, which represents the casino's advantage over players. Bets with lower house edges are generally more favorable.
4. Avoid Risky Triple Number Bets
While betting on triple numbers (e.g., three 2s, three 4s, etc.) may seem enticing due to their high payout odds, they are also riskier. The probability of rolling a specific triple is quite low, making these bets less favorable in the long run.
5. Practice Bankroll Management
Managing your bankroll is crucial in any casino game, including Sic Bo. Set a budget for your gameplay and stick to it. Avoid chasing losses and know when to stop.
It's also beneficial to divide your bankroll into smaller units for each betting session. This approach helps you control your bets and prolong your playing time.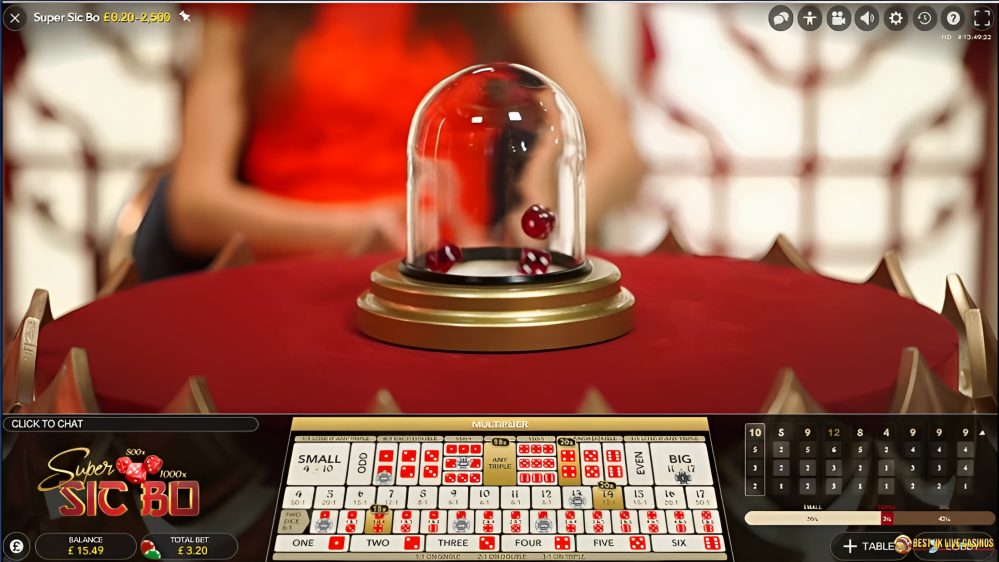 Best Casino to Play Sic Bo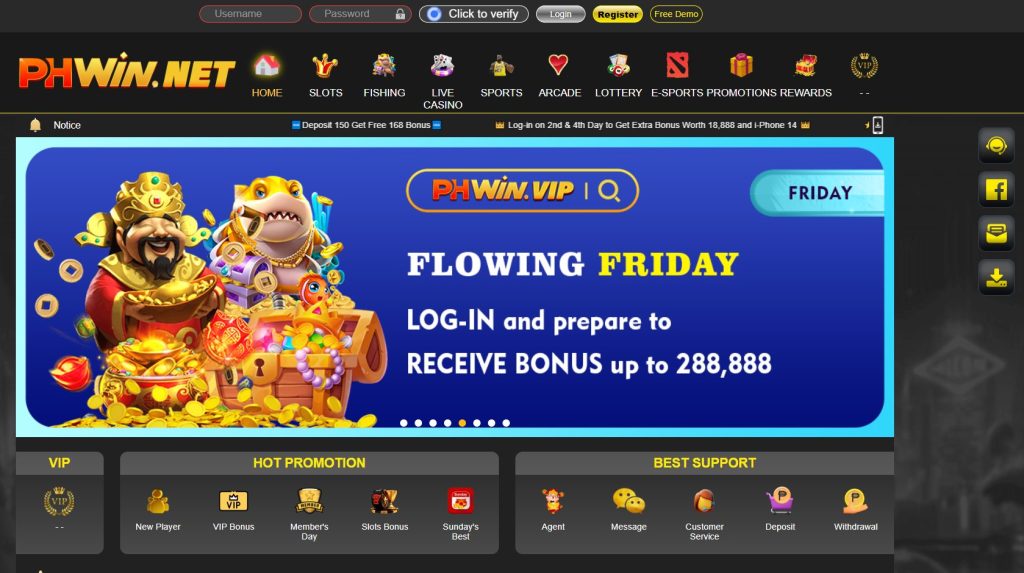 Best Casino to play Sic Bo is Phwin. If you're looking for a reputable online casino to play Sic Bo, we highly recommend Phwin Philippines Casino. With its wide range of features and excellent gaming experience, Phwin Casino offers a top-notch platform for Sic Bo enthusiasts.
Phwin Casino stands out for several reasons. Firstly, it provides a diverse selection of Sic Bo games, including both virtual versions and live dealer games. This means you can choose between computer-generated outcomes or the excitement of playing with real dealers via live video streaming.
The casino's Sic Bo games feature high-quality graphics and smooth gameplay, ensuring an immersive experience. Additionally, Phwin Casino offers mobile compatibility, allowing you to enjoy Sic Bo on your smartphone or tablet, whether you're at home or on the go
Sic Bo is an exhilarating dice game that offers a wide range of betting options and strategies. By understanding the rules, implementing effective tactics, and practicing responsible bankroll management, you can enhance your chances of success in Sic Bo.
Whether you prefer virtual versions or live dealer experiences, there are reputable online casinos like Phwin Casino that provide an exceptional platform to enjoy the game.
Remember to choose licensed and regulated online casinos to ensure a safe and fair gaming environment. Take advantage of the various features, bonuses, and promotions offered by these casinos to make the most of your Sic Bo experience. 
Top Casino Bonus for Sic Bo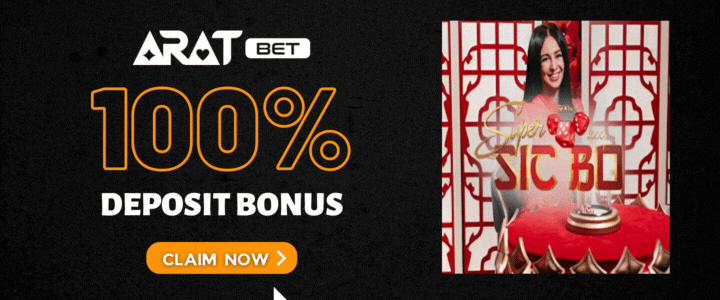 Frequently Asked Questions (FAQs)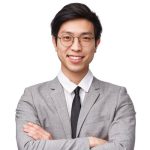 Blog Manager at Phwin Online Casino
As the Blog Manager at Phwin Online Casino, a prominent player in the Philippines' online casino scene, Steven has carved a niche for himself by seamlessly blending his profound understanding of the industry with his creative flair for content management.
Steven's journey in the world of online casinos has been marked by his commitment to delivering accurate and relevant information to the casino's community. His thoughtful approach to content curation and his knack for maintaining an interactive online environment have fostered a sense of trust and camaraderie among the casino's patrons.
The information provided in this blog post is for general informational purposes only. The content is not intended to be a substitute for professional advice, guidance, or assistance. Always seek the advice of a qualified expert or professional before making any decisions or taking any actions based on the information provided in this blog post.
By accessing and using this blog post, you agree to be bound by the terms and conditions outlined in this disclaimer. If you do not agree with any part of this disclaimer, please refrain from using the information provided in this blog post.
This disclaimer is subject to change without notice.