Dinosaur Tycoon Fishing Game Review & Free Demo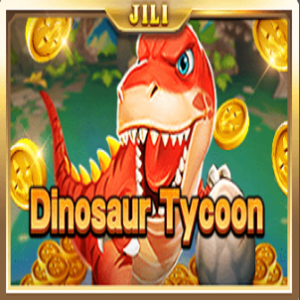 Dinosaur Tycoon  Fishing Game is a fish shooting game by JILI. Discover how to win at Dinosaur Tycoon here. Read our review and play demo game. Let's dive into the exhilarating world of Dinosaur Tycoon Fishing Game, where ancient creatures and thrilling adventures await you!
Immerse yourself in this action-packed shooting game that combines skill, strategy, and a touch of luck to win fantastic prizes and bonuses. As a skilled hunter, you'll embark on a journey to capture dinosaurs, dragons, kings, and more, all in stunning underwater landscapes filled with mysteries and treasures.
With its captivating game mechanics, including target control, weapon selection, and bet adjustment, Dinosaur Tycoon Fishing Game offers a unique and rewarding gaming experience. 
Free Demo: Dinosaur Tycoon Fishing
Dinosaur Tycoon Fishing Details & Information
| | |
| --- | --- |
| Software | Jili |
| Type | Video Arcade |
| Payout | 2-1500 |
| Sit Per Table | 4 |
| Min Coins Size | 0.1 |
| Max Coins Size | 100 |
| RTP | 97.78% |
How to Play Dinosaur Tycoon Fishing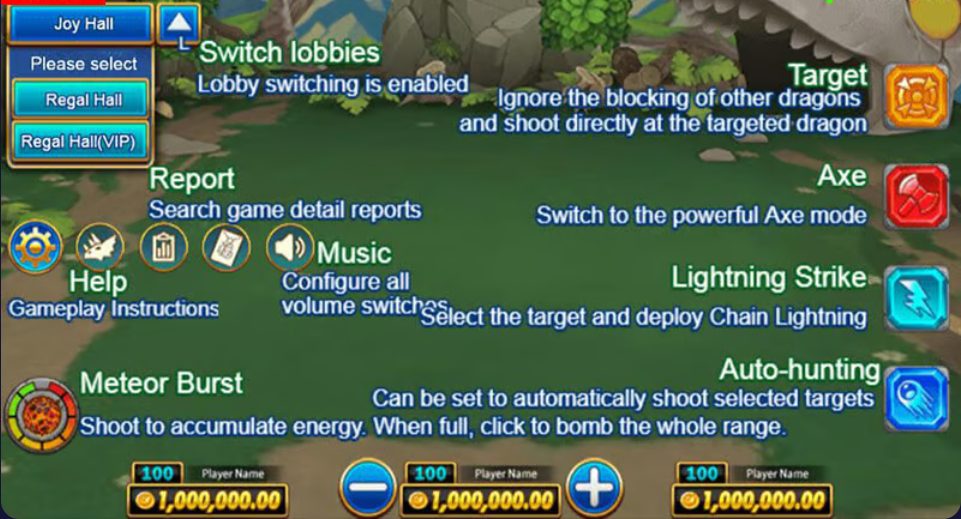 To play Dinosaur Tycoon Fishing, you should understanding the game mechanics, placing your bet and selecting the game room. Refer to our guide below to learn the knowledge of playing Dinosaur Tycoon Fishing!
1. Understanding the Game Mechanics
Target Control (Auto Shoot)
In Dinosaur Tycoon Fishing Game, the gameplay involves shooting at various creatures, including dinosaurs, dragons, kings, elephants, giant monsters, and even gold. The game employs an automatic shooting mechanism, making it easier for players to aim and fire at the targets. This auto shoot feature ensures a smooth and immersive gaming experience, allowing you to focus on maximizing your winnings.
Choose Weapon
As a skilled player, you have the freedom to select your preferred weapon during gameplay. The available weapons include Shotgun Attack, Huge Bone, and Dragon Fire. Each weapon offers different advantages and shooting styles. Carefully consider your strategy and the types of creatures you want to target when choosing your weapon to maximize your rewards.
Bet Adjustment
Before embarking on your thrilling fishing expedition, you can adjust your bets to suit your gaming preferences. The game provides a range of bet options, allowing you to wager based on your comfort level and desired payout potential. The higher your bets, the more bonuses and prizes you stand to win. However, always ensure responsible gaming and set a budget that aligns with your financial capacity.
2. Placing Your Bet and Paylines
Once you are familiar with the game mechanics, it's time to place your bets and explore the various paylines. Dinosaur Tycoon Fishing Game offers a dynamic betting system that caters to both casual players and high-rollers. 
The paylines determine the winning combinations and the rewards you can earn. Understanding the paylines and their potential payouts will give you an edge in making strategic bets. 
3. Selecting the Game Room
Dinosaur Tycoon Fishing Game offers multiple game rooms, each with its unique challenges and rewards. Choose your game room wisely, considering factors such as the level of difficulty, jackpot opportunities, and payout rates. 
By mastering the game mechanics, placing informed bets, and strategically selecting the right game room, you are now equipped to embark on your thrilling adventure in the Dinosaur Tycoon Fishing Game.
Games Features of Dinosaur Tycoon Fishing
The game features of Dinosaur Tycoon Fishing are interesting, included Golden Mammoth, effect dragon, oviraptor, pterosaur, special medium dragon, flying dragon wheel, golden T-rex, and meteor burst. Without further ado, let's dive in and see each of them below!
1.Golden Mammoth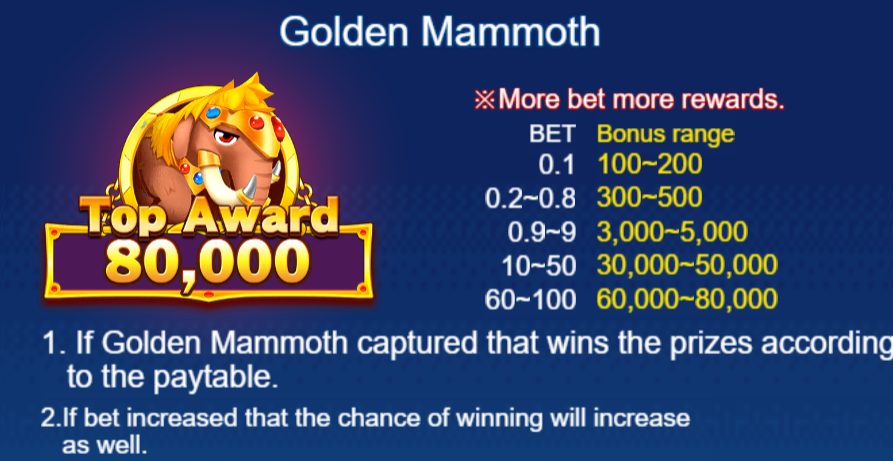 The Golden Mammoth is a prized target in the game, offering lucrative rewards when captured. As the bet increases, the chances of winning also rise, incentivizing players to consider higher wagers. The game's bonus system is directly tied to the bet amount, with more substantial bets unlocking even more enticing rewards.
Bet 0.1 Range Jackpot 100-200.
Bet 0.2-0.8 during Jackpot 300-500.
Bet 0.9-9 during Jackpot 3000-5000.
Bet 10-50 Range Jackpot 30,000-50,000.
Bet 60-100 Range Jackpot 60,000-80,000.
When players successfully eliminate the Golden Mammoth, they gain access to all the bonuses displayed in the Bonus panel, enhancing their chances of even greater rewards.
2.Effects Dragon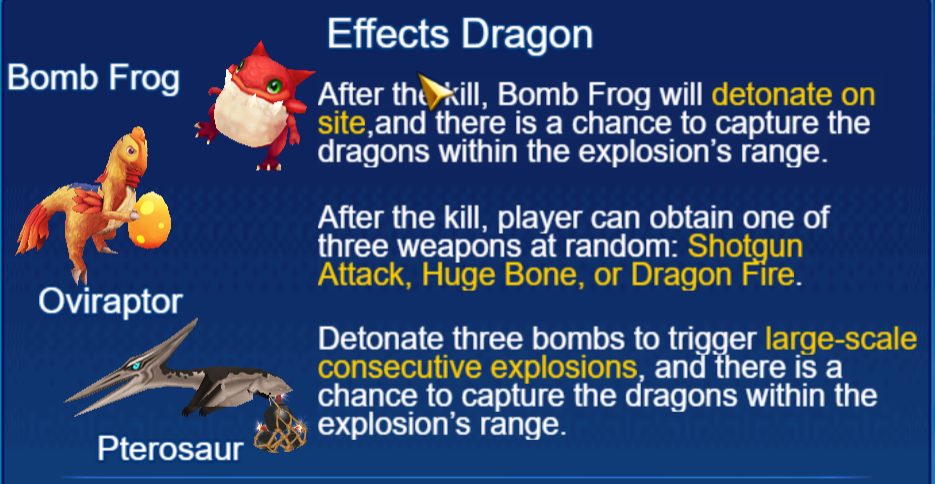 The Effects Dragon adds an element of surprise and strategy to the game. After eliminating the Effects Dragon, the Bomb Frog is triggered to detonate on-site, potentially capturing other dragons within the explosion's range. This feature presents an excellent opportunity to maximize rewards by cleverly planning your shots.
3.Oviraptor
Upon defeating the Oviraptor, players are rewarded with the option to obtain one of three powerful weapons randomly. These weapons are the Shotgun Attack, Huge Bone, or Dragon Fire, each offering unique advantages in the game.
4.Pterosaur
The Pterosaur brings an explosive twist to the game. Detonating three bombs triggers large-scale consecutive explosions, increasing the possibility of capturing dragons within the blast radius. 
5.Special Medium Dragon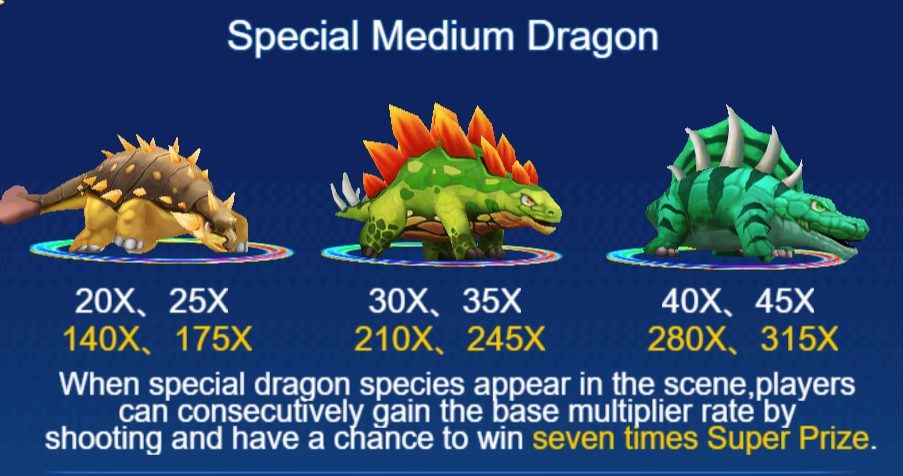 When special dragon species make an appearance, players can consecutively gain the base multiplier rate by shooting at them.
This presents an exciting opportunity to win the coveted seven times Super Prize, adding an extra layer of challenge and reward to the gameplay.
6.Mammoth
Taking down Mammoths provides players with the chance to increase the multiplier on the ore by an impressive 300X. Breaking the ore allows players to receive up to a 300 times prize multiplier, offering substantial rewards for skilled players.
7.Flying Dragon Wheel
Capturing the Pterodactyl King activates the Flying Dragon Wheel. Players can influence their rewards by selecting when the pointer stops on the wheel. 
8.Golden T-Rex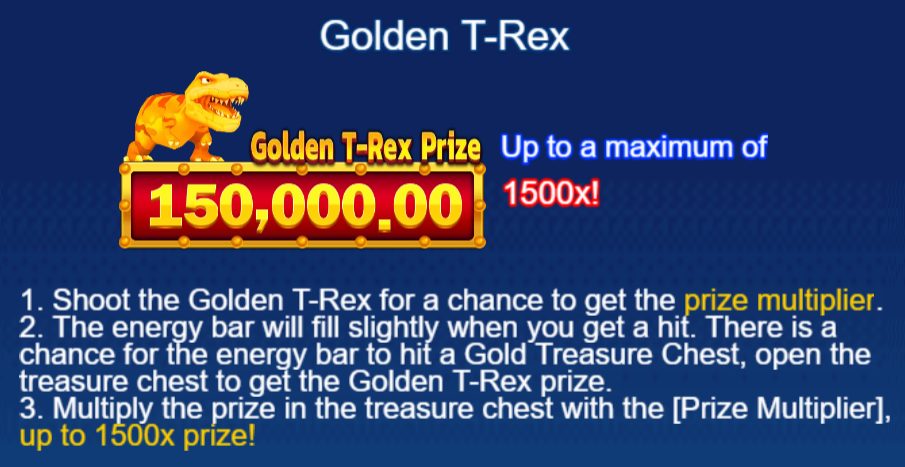 The Golden T-Rex is another highly sought-after target in the game. Players who successfully shoot the Golden T-Rex have a chance to earn the prized multiplier for their winnings. 
9.Special Dragon Egg
 However, players should note that certain conditions, such as game disconnection or changing lobbies, may clear their status and affect the prizes of the Golden Mammoth during the bonus time of the Mystery Dragon Egg.
10.Special Weapon – Heavy Axe
The Heavy Axe Symbol offers a powerful attack option, but it deducts six times the bet. Clicking on the large dragons on the screen unleashes even more potent attacks, providing players with an advantage over formidable targets. 
11.Special Skill – Lighting Strike
This skillful maneuver enables players to effectively eliminate multiple targets at once, substantially increasing their chances of securing rewards.
12.Meteor Burst (Free)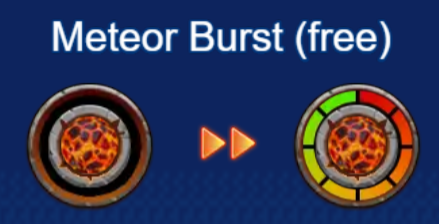 The amount bet determines the conversion rate of the energy, and the Meteor Burst's effectiveness is calculated based on the current bet. The energy bar will be cleared three minutes after game disconnection or when the player leaves the game.
If the energy bar remains full for three minutes, the system will automatically discharge the cannon.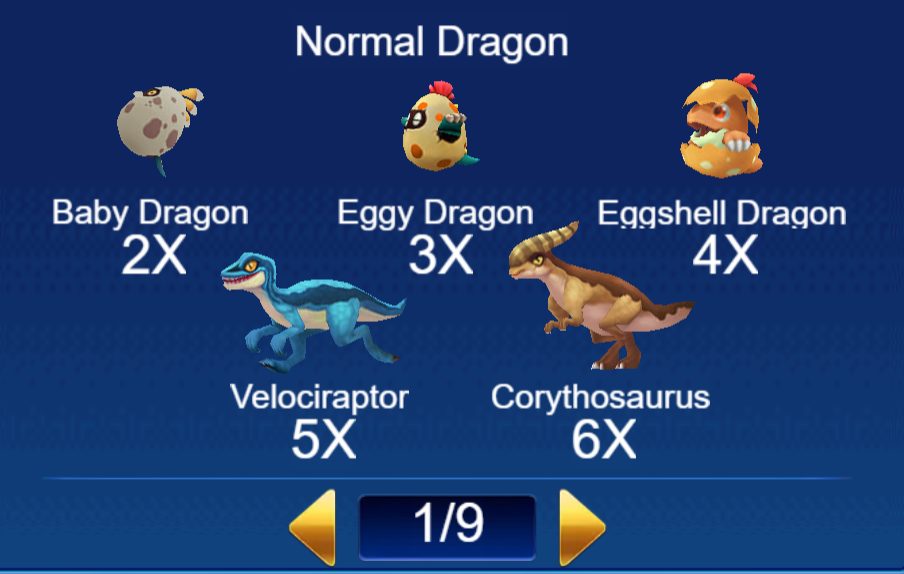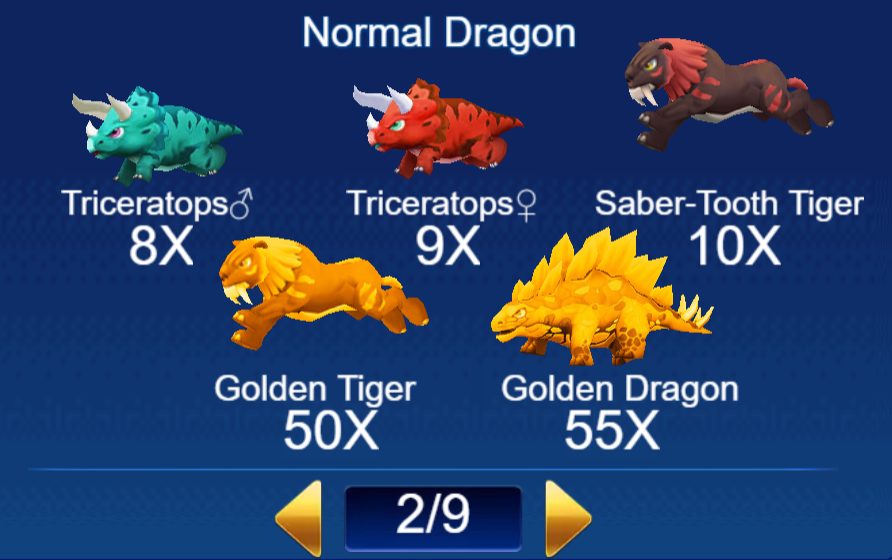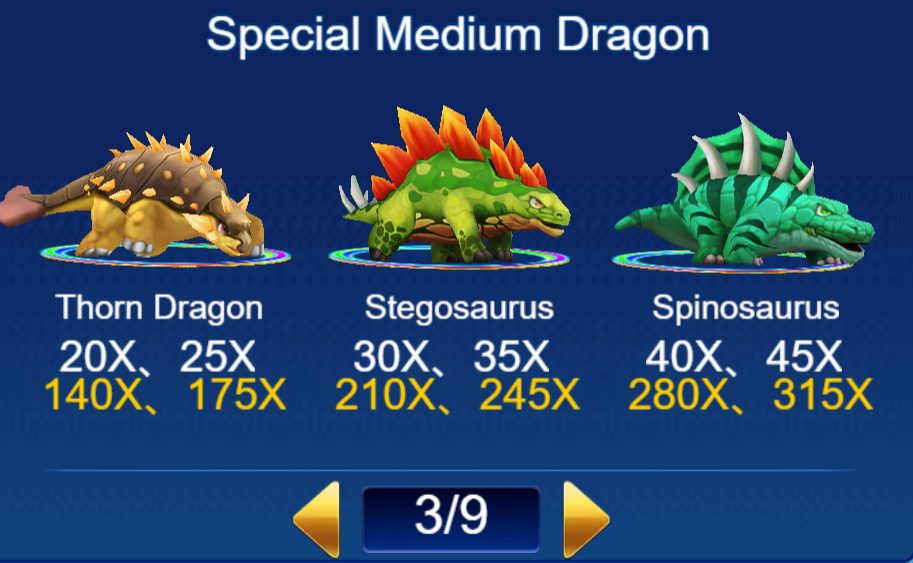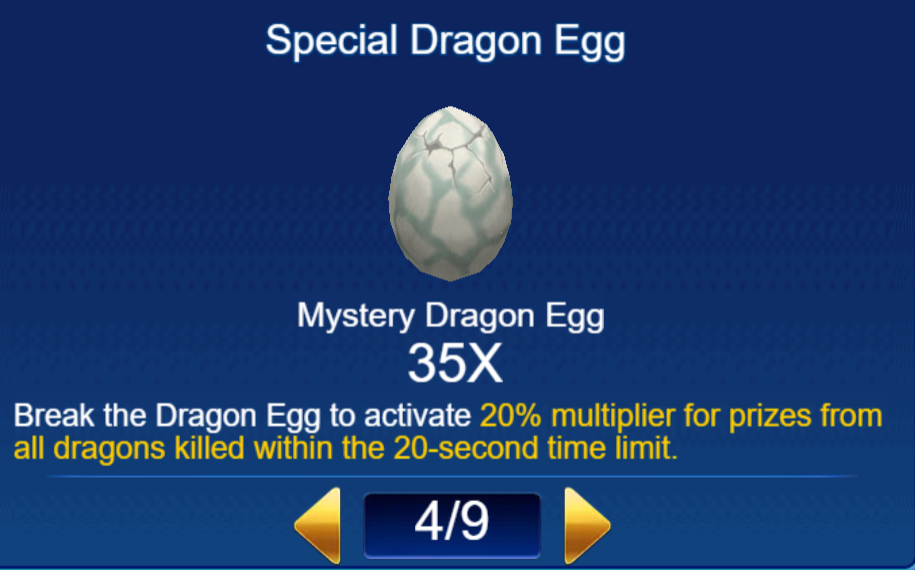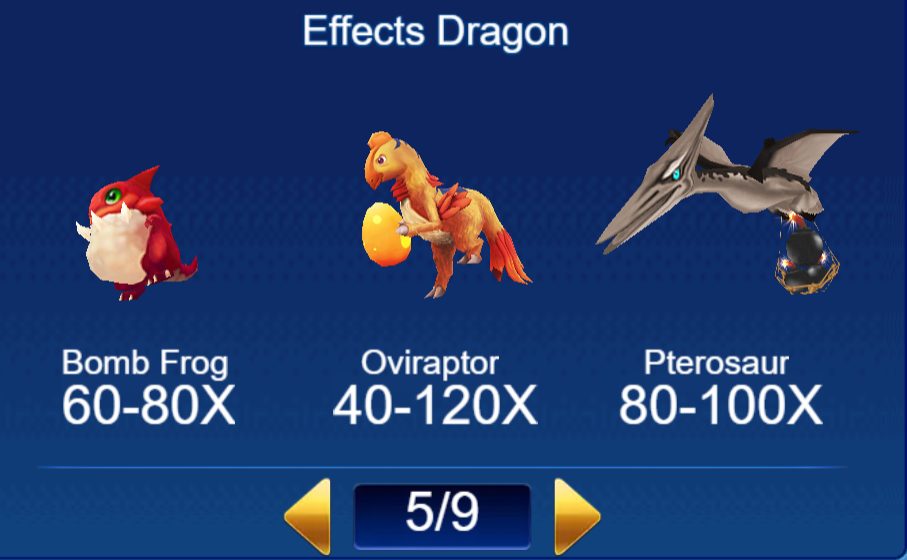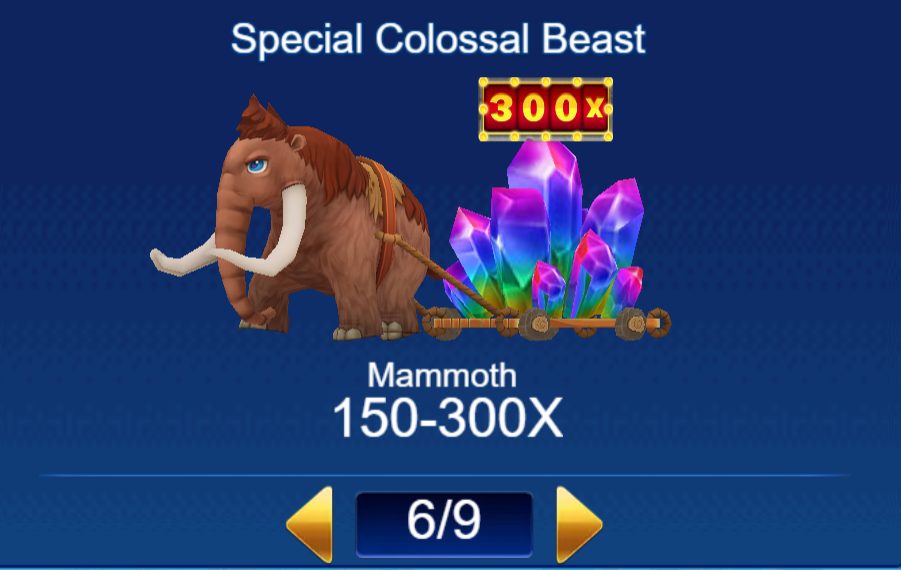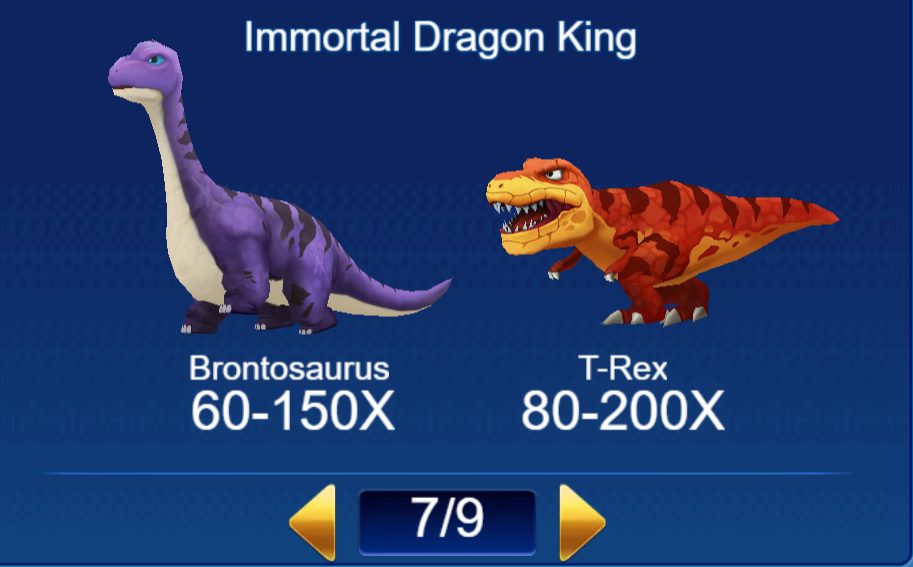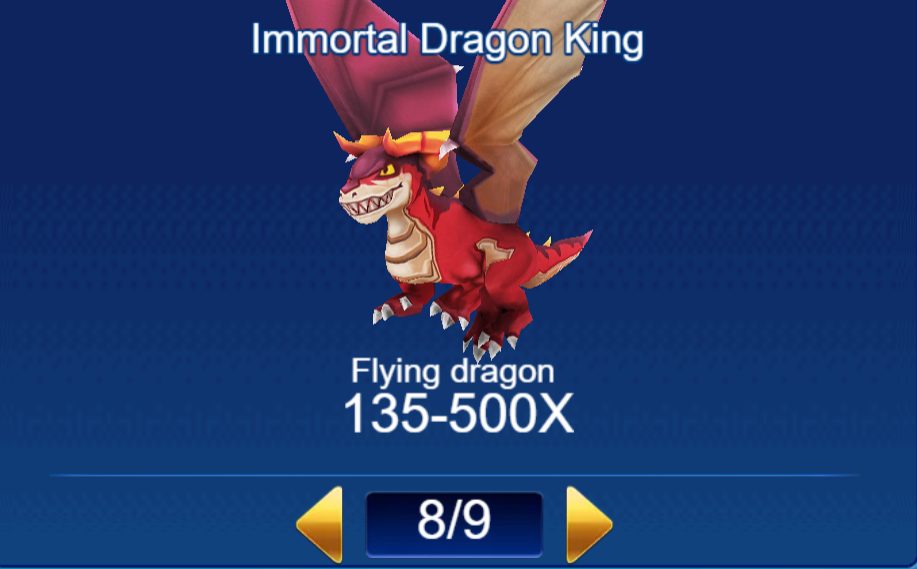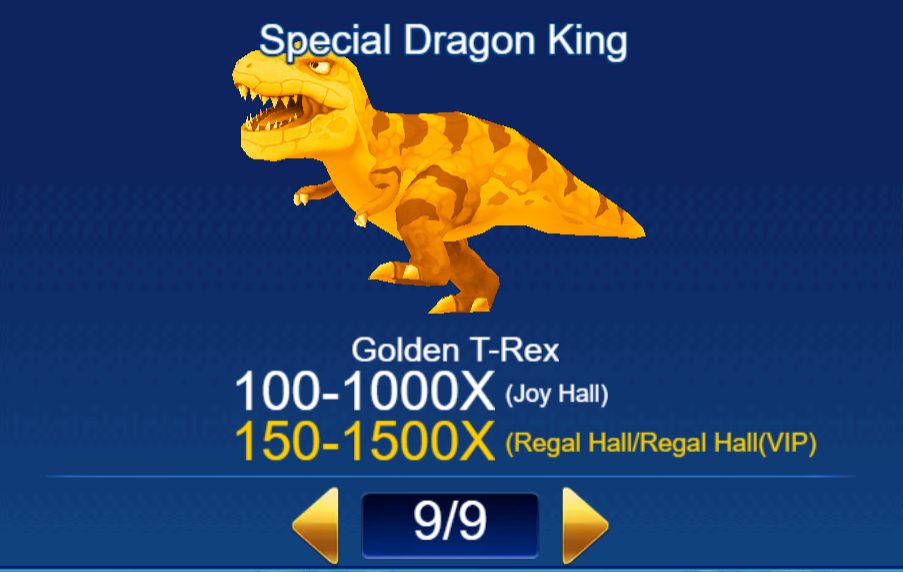 Tips & Tricks To Win Dinosaur Tycoon Fishing
You can win at Dinosaur Tycoon Fishing by following our simple 4 tips below, included understand the mechanics, leverage game features, bet wisely and practice & Startegize.
1.Understand the Mechanics
Master the game mechanics explained in the previous section, including target control, weapon selection, and bet adjustment.
Familiarizing yourself with these fundamentals will give you a competitive edge when facing the various creatures in the game.
2.Leverage Game Features
Utilize the game features and symbols covered in the Games Features of Dinosaur Tycoon Fishing Game section.
Capitalize on capturing the Golden Mammoth for lucrative rewards, strategically use the Flying Dragon Wheel to your advantage, and make the most of special weapons like the Heavy Axe and Lightning Strike.
3.Bet Wisely
Make informed betting decisions to optimize your chances of winning. Adjust your bets based on the potential rewards and risks, keeping in mind that higher bets may lead to more significant bonuses and multipliers.
4.Practice and Strategize
Like any game, practice makes perfect. Spend time honing your shooting skills and developing strategies to tackle different creatures effectively.
Familiarize yourself with the behavior of each species to maximize your accuracy and rewards.
Best Casino to Play Dinosaur Tycoon Fishing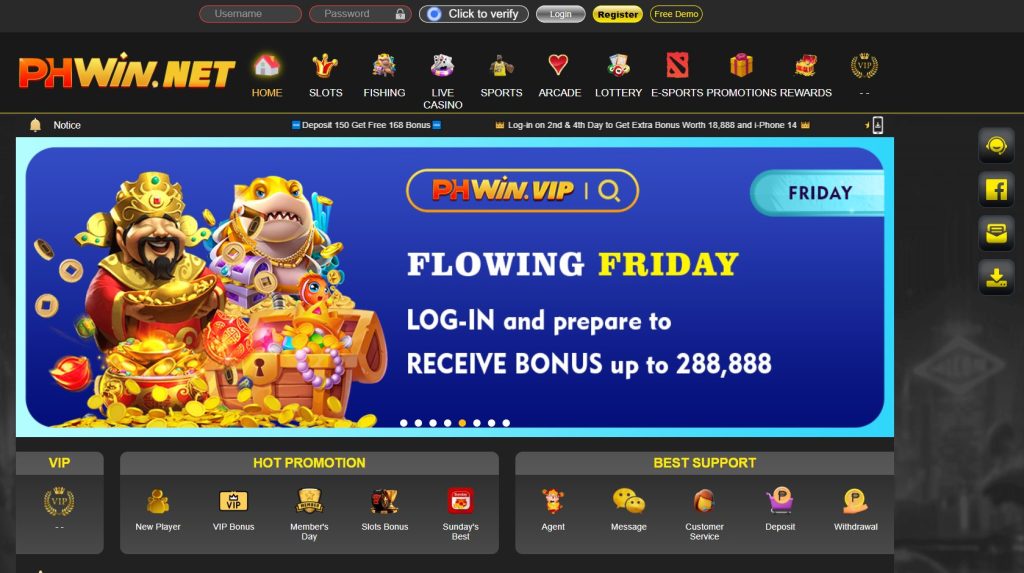 Best Casino to play Dinosaur Tycoon Fishing is Phwin. For an exhilarating gaming experience filled with the thrill of hunting prehistoric creatures and winning impressive prizes, look no further than Phwin Online Casino.
This renowned online casino offers the captivating Dinosaur Tycoon Fishing Game, where players can embark on an adventure to shoot dinosaurs, dragons, kings, and more, all while vying for treasures and bonuses.
With its user-friendly interface and seamless gameplay, Phwin Casino provides a smooth and immersive environment for players to enjoy this popular shooting game. Moreover, the casino's commitment to security, fairness, and responsible gaming ensures that players can indulge in the excitement with peace of mind. 
In conclusion, JILI Dinosaur Tycoon Fishing Game offers an exhilarating gaming experience filled with action, strategy, and exciting rewards. As we explored in the Introduction, this JILI gaming creation takes players on an unforgettable underwater adventure, where dinosaurs and mythical creatures await.
With a thorough understanding of the game mechanics from "How to Play Dinosaur Tycoon Fishing Game," and leveraging the rich features described in "Games Features of Dinosaur Tycoon Fishing Game," players can hone their skills to maximize winnings.
For an immersive and secure gaming platform, look no further than Phwin Casino, where the excitement of Dinosaur Tycoon Fishing Game awaits you! Happy hunting and may your treasure-seeking endeavors be prosperous!
Popular Casino Bonus for Dinosaur Tycoon Fishing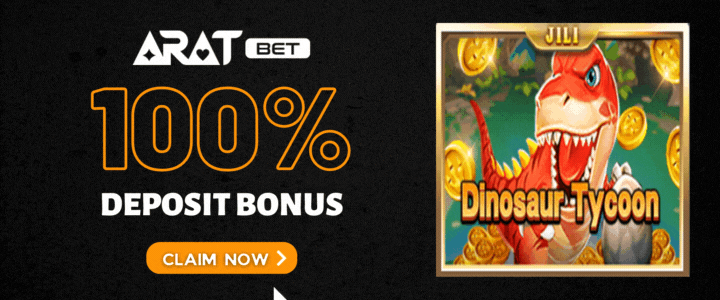 Frequently Asked Questions (FAQs)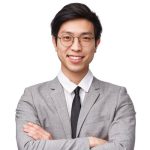 Blog Manager at Phwin Online Casino
As the Blog Manager at Phwin Online Casino, a prominent player in the Philippines' online casino scene, Steven has carved a niche for himself by seamlessly blending his profound understanding of the industry with his creative flair for content management.
Steven's journey in the world of online casinos has been marked by his commitment to delivering accurate and relevant information to the casino's community. His thoughtful approach to content curation and his knack for maintaining an interactive online environment have fostered a sense of trust and camaraderie among the casino's patrons.
The information provided in this blog post is for general informational purposes only. The content is not intended to be a substitute for professional advice, guidance, or assistance. Always seek the advice of a qualified expert or professional before making any decisions or taking any actions based on the information provided in this blog post.
By accessing and using this blog post, you agree to be bound by the terms and conditions outlined in this disclaimer. If you do not agree with any part of this disclaimer, please refrain from using the information provided in this blog post.
This disclaimer is subject to change without notice.