Introduction to Crazy Time Live Casino Game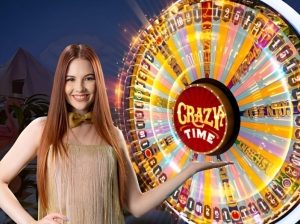 Experience Crazy Time is a live casino games with 96.21% RTP and medium game volatility. Read our review and our expert tips and guide. Let's dive into the thrilling world of Crazy Time, where non-stop excitement and enormous payout possibilities await!
If you enjoy the thrills of roulette but crave a more straightforward and interactive experience, Crazy Time is the game for you. In this article, we'll delve into the ins and outs of Crazy Time, exploring its unique features, bonuses, and tips to boost your winning chances.
To play Crazy Time, you should betting on Crazy Time and Crazy Time Bonus Games,. Refer to our guide below to learn the knowledge of playing Crazy Time!
1.Betting on Crazy Time
Crazy Time offers eight different sections to place your bets, and the RTP (Return to Player) varies between 94.41% to 96.08%, depending on the segments wagered on. Betting on the numbers 1, 2, 5, or 10 can result in a payout of 1:1, 2:1, 5:1, or 10:1, respectively.
On the other hand, placing a bet on the bonus games—Pachinko, Cash Hunt, Coin Flip, or the Crazy Time Bonus Wheel—could lead to fantastic rewards and thrilling gameplay.
2.Crazy Time Bonus Games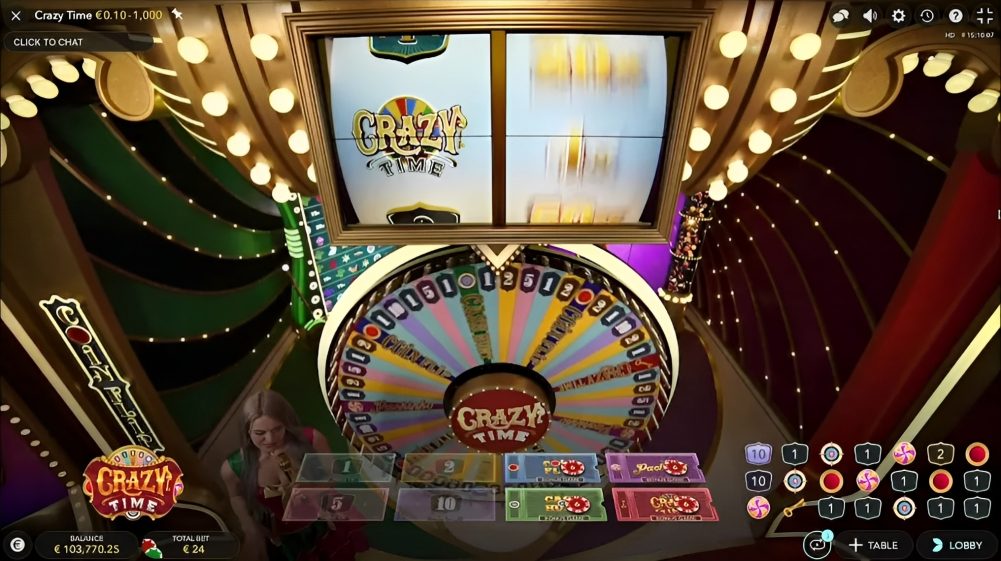 Pachinko Bonus
With a 3.7% chance of triggering, the Pachinko bonus takes you to a wall filled with hundreds of pins. Multiplier values are placed at the bottom, and if the puck hits a double zone, all multipliers double in value, potentially leading to huge payouts.
Cash Hunt Bonus:
Triggered with a 3.7% chance, the Cash Hunt bonus presents you with a shooting gallery. Shoot symbols to reveal your personal combination of multipliers. The higher the multiplier, the greater your winnings.
Coin Flip Bonus:
The most frequent bonus, with a 5.56% chance of triggering, involves the Flip-O-Matic game machine. The presenter flips a coin into the machine, and you can win according to the color—red or blue—that the coin lands on.
Crazy Time Bonus Wheel
The most challenging bonus to trigger, with only a 1.85% chance of success, leads you to a Crazy Time theme park/candy world. A 64-segment wheel filled with multipliers awaits, and you could win big if you choose the right flapper.
Tips & Tricks To Win Crazy Time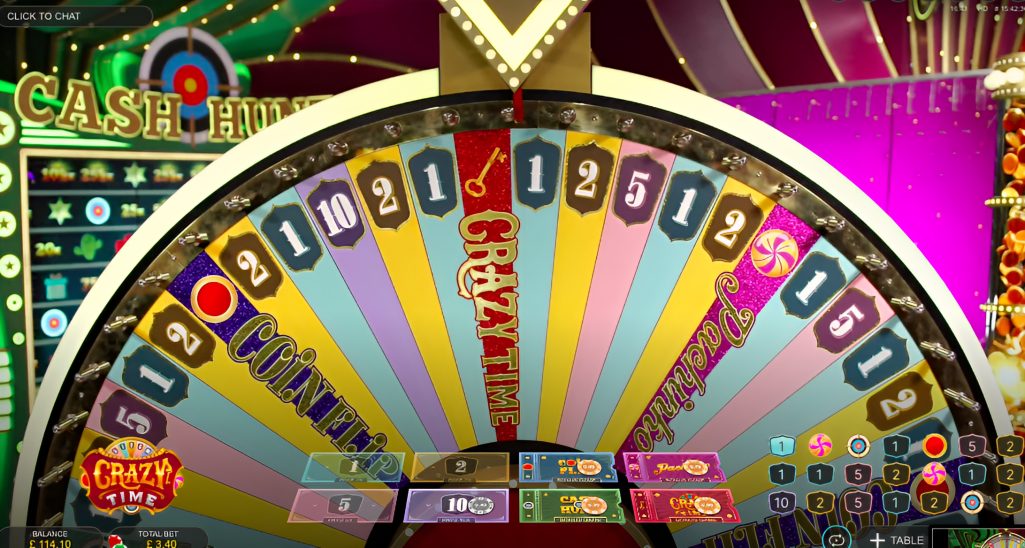 You can win at Crazy Time by following our simple 4 tips below, included introduction to crazy time , betting ,payouts, interactive gameplay, bonus bonaza.
1. Introduction to Crazy Time
Experience Non-Stop Excitement Crazy Time is a dynamic live casino game boasting a 96.21% RTP and medium game volatility. Dive into a world of thrilling possibilities and enormous payouts as we explore this captivating game. If you're a fan of roulette seeking a more interactive experience, Crazy Time is the perfect choice. This article delves into the game's features, bonuses, and expert tips to enhance your chances of winning.
2. Betting and Payouts
Unveiling the Odds Crazy Time offers an array of betting options with varying payouts and probabilities. From 1:1 payouts for numbers like 1, to 10:1 for number 10, understanding the odds is essential.
Bonus games such as Cash Hunt, Pachinko, Coin Flip, and the challenging Crazy Time Bonus Wheel offer a shot at fantastic rewards. The game's RTP ranges from 94.41% to 96.08%, depending on the bets you place.
3. Interactive Gameplay
How to Play Crazy Time In Crazy Time, a vibrant spinning wheel showcases diverse segments, each featuring numbers and multipliers. Your goal is to predict where the wheel will stop.
As a player, you decide whether to bet on numbers or trigger thrilling bonus games. With its colorful design and engaging gameplay, Crazy Time offers a unique and interactive casino experience.
4. Bonus Bonanza
Unveiling Crazy Time's Extra Games Crazy Time introduces exciting bonus games with varying chances of triggering. The Pachinko bonus takes you to a wall of pins, potentially doubling your multipliers for massive payouts.
The Cash Hunt bonus offers a shooting gallery with multiplying symbols, while the Coin Flip bonus adds a coin-flipping twist. The ultimate challenge is the Crazy Time Bonus Wheel, where a theme park adventure awaits with a chance to win big.
Best Casino to play Crazy Time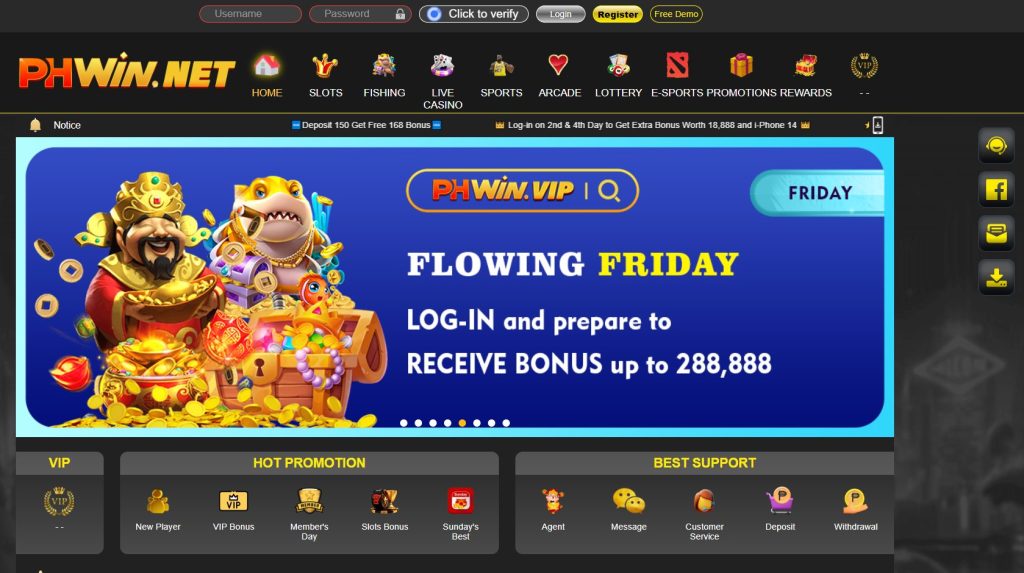 Best Casino to play Crazy Time is Phwin. If you're eager to experience the excitement of Crazy Time, look no further than Phwin Casino. Phwin Casino offers a top-notch gaming environment with a wide selection of live online casino games, including Crazy Time. With a user-friendly interface and a reputation for reliability and fairness, Phwin Casino ensures that you'll have a fantastic gaming experience.
Phwin Casino not only offers Crazy Time but also provides comprehensive statistics, spin history, and the latest top multipliers, making it an ideal destination for Crazy Time enthusiasts.
Crazy Time is a unique and captivating live online casino game that guarantees non-stop entertainment and the potential for massive payouts. With its innovative gameplay, thrilling bonuses, and interactive elements, Crazy Time offers an unforgettable gaming experience.
Remember to place your bets wisely, and don't forget to try your luck at the incredible bonus games. Embrace the craziness and embark on an adventure of a lifetime with Crazy Time at Phwin Casino!
Popular Casino Bonus for Lightning Dice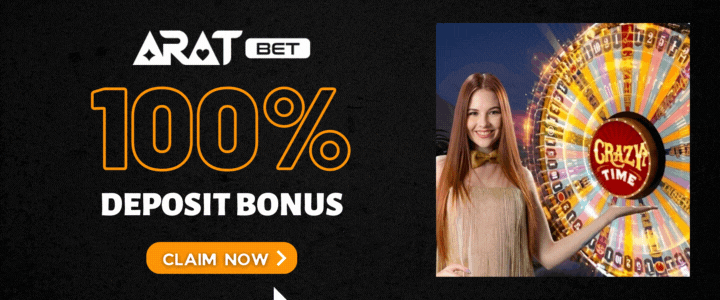 Frequently Asked Questions (FAQs)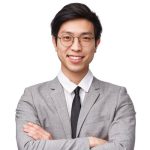 Blog Manager at Phwin Online Casino
As the Blog Manager at Phwin Online Casino, a prominent player in the Philippines' online casino scene, Steven has carved a niche for himself by seamlessly blending his profound understanding of the industry with his creative flair for content management.
Steven's journey in the world of online casinos has been marked by his commitment to delivering accurate and relevant information to the casino's community. His thoughtful approach to content curation and his knack for maintaining an interactive online environment have fostered a sense of trust and camaraderie among the casino's patrons.
The information provided in this blog post is for general informational purposes only. The content is not intended to be a substitute for professional advice, guidance, or assistance. Always seek the advice of a qualified expert or professional before making any decisions or taking any actions based on the information provided in this blog post.
By accessing and using this blog post, you agree to be bound by the terms and conditions outlined in this disclaimer. If you do not agree with any part of this disclaimer, please refrain from using the information provided in this blog post.
This disclaimer is subject to change without notice.